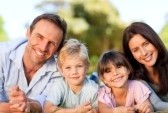 We are committed to helping you make the best use of SketchList 3D.
Of course you want to know how you will receive service with this software.  Every customer gets a phone number to call with questions or problems.  The calls are answered or messages left promptly returned.  Email is a reliable way to communicate – since exported projects and or screen captures of images can convey much more information than a phone call.
People who use SketchList 3D write in with notes like:
"Thanks for your assistance this morning. These days, with all of the automation in everything, it's nice to know that there are still people behind some of these computer screens."
"Your videos were of great help to learn the various facets of adjustments. A few quick questions from the trial version for which I could not find answers.   Your assistance will be greatly appreciated!"
" Thanks for the call and all of your help Friday. I was able to check out the video on the website regarding dimensioning drawings."
"Thank you for being sooo quick!!"
"Thanks for the prompt response! You are right, the Units are in "pieces" rather than in boards…"
"You have developed the most incredible product.  I have wished for something like this all my woodworking life (40 years or more).  I absolutely love it!  You have a real fan and supporter in me.  I'm making sure all my woodworking pals are aware of it. "
"Not sure if you recall, but we spoke last week. Thanks and it was good talking with you last week.  I appreciate the personal and friendly customer service."
Ongoing Development:
We finished the third major version of SketchList 3D.   As a part of that process we surveyed current users.  One wrote to us "It's great that you'll solicit this type of information from the user, (rather) than you deciding what features we would like added".
The success of our users is our success.  We cannot be successful unless you are successful.
If you have any questions, comments, suggestions or complaints, please let us know.
NEW! Check the FAQ first for answers to some of the most frequently asked questions.
Email me at contact@sketchlist.com
Provide either an email address, telephone number, or Skype name  (or any of the three!) and we will be in touch.
Thank you,
Dave Rozewski