Cabinetry design. Cabinet Design. Kitchen Design.
More Wins.

Bigger Margins.
If your craft is cabinetry or some other form of custom woodworking, SketchList 3D provides you   a better, more efficient way to

enhance your proposals

and
manage your projects.

  Some users consider it their primary business tool.  If they build kitchens, baths, or do entertainment centers,  users of SketchList 3D start with  better designs.   You want your clients to  love your beautiful cabinetry. Your craftsmanship and attention to detail delivers not only beautiful but functional jobs.  Planned carefully your cabinetry installation goes perfectly.  You customers walk away thinking the entire experience as positive. It would start the very first time you meet.  The end product delivers on the promises because you communicate clearly with detailed images. At the end they say "you listened to what we wanted and delivered.
A 2016 survey with over 300 Customers confirmed the following impacts of using SketchList 3D in their businesses:

Our software helped them increase their winning percentage an average of 28%

Use of SketchList designs in before and after settings  helped our users average a 14% increase in leads

Our users cut the number of sales call-to-close by more than a half

Average time to design a project reduced by at least 20%. Average time spent on rework and downtime reduced by 64%
High-impact Features Help You Sell your Cabinetry
Finally, get control over both your time and your customer's expectations.

Enhanced cabinetry designs help to distinguish you as a premium provider, and your prices can reflect this.

Put forward to most professional image possible from the first contact on your website to the delivery of the completed job

Customer interactions are much easier and more productive when you have detailed designs

Rotating 3D PDF design exports can be used with a touch screen
Beautiful Designs Help You Close
Quickly react to requests for changes in scope, scale, sizes, colors, etc

Backdrops and backgrounds of existing rooms add context and create realism 

PDF exports from SketchList allow for a truly interactive 3D presentations

Lighting and shadows give your designs depth and perspective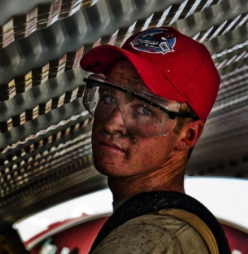 Just on making proposals SketchList saves me on average 15 hours a month. In my first 30 days using SketchList I saved more than twice the cost of the software, maybe more. It is a great investment right off the bat — but I intend to use it for a very long time. Great deal