More Wins.

Bigger Margins.
What began as a powerful design tool has grown to become a better, more efficient way to
manage your projects and enhance your proposals.
 Some users consider it their primary business tool.
A 2016 survey with over 100 Customer respondents confirmed the following impact:

Our software helped them increase their winning percentage by an average of 28%

SketchList designs helped our users average a 14% increase in leads

Our users cut the number of sales calls to close by more than half

Average time to design a product is reduced by at least 20%. Average time spent on rework and downtime was reduced by 64%
High-impact Features Help You Sell
Finally, get control over both your time and your customer's expectations.

Enhanced designs help to distinguish you as a premium provider, and your prices can reflect this.

Put forward to most professional image possible from the first contact on your website to the delivery of the completed job

Customer interactions are much easier and more productive when you have detailed designs

Rotating 3D PDF design exports can be used with a touch screen
Beautiful Designs Help You Close
Quickly react to requests for changes in scope, scale, sizes, colors, etc

Backdrops and backgrounds add context and create engagement from your clients

PDF exports from SketchList allow for a truly interactive presentation

Lighting and shadows give your designs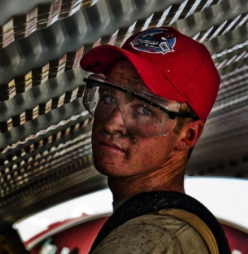 Just on making proposals SketchList saves me on average 15 hours a month. In my first 30 days using SketchList I saved more than twice the cost of the software, maybe more.