The Set Up Board Dialog
The Set-Up Orientation, Material and Dimensions of Board dialog (or the Set-Up Board dialog, for short) allows you to enter information about the board you're currently working on.
When you create a new board, this dialog opens automatically.
You can open it for an existing board by clicking Choose Orientation and Material in the Board form.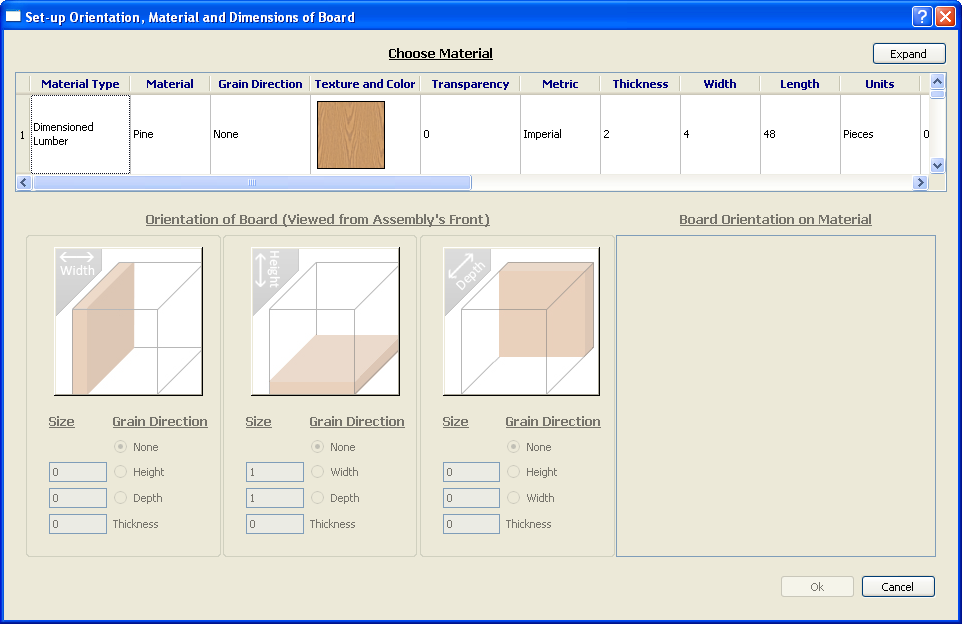 The Set-Up Board dialog has the following panes:
Choose Material. This pane allows you to choose a material for your board. To see more materials at the same time, click Expand.
Orientation of Board (Viewed from Assembly's Front). This pane allows you to choose the orientation of the board in space, select a grain direction, and specify two of the board's dimensions. The third dimension is always equal to the thickness of the board.
Board Orientation on Material. This pane allows you to see how the board will be laid out on the material.