People who use SketchList 3D write in with notes like:
Over the years we had nice amount of positive feedback from people. Take a moment and read what a few users of SketchList 3D cabinet design software have to say about their experiences.

Having taken a project from start to finish I can definitely say SketchList saved me considerable time, especially when I introduce design changes, and helped me root out errors that might not have been detected until after the cut otherwise! Nice piece of work.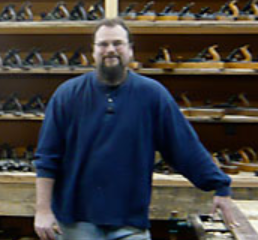 Thanks you very much for your dedication to yours users .  I really would like to give a feed back somewhere to tell how serious you're with your service customers . THANK YOU AGAIN !
I am a handyman and use SketchList 3D to draw cabinets and such.  It gives me (and my customers) an idea of what the finished job will look like.  That's what I tell others about your software.
SketchList 3D simplifies the design process of cabinets.  It is very intuitive and the basics can be learned within hours.  SketchList has a very well written manual.  The table of contents are hyper linked to each of the sections and most of the sections have hyperlinks to YouTube videos, illustrate the process very clearly.  In addition, there are numerous YouTube videos that illustrate how-to.
It was very difficult for me to show design concepts to potential customers for them to see what they were asking for.  SketchList 3D with the three dimensional view has been excellent for doing this I have not had anyone tell me that my finished product was not what they were thinking it would be.  This software has also given a professional look to my proposals and I believe has enabled me to win most of my business. I am booked for several months.  In addition to the sales and design help, it has given me a much better idea of parts and size for estimating wood purchase.   It also gives me a quick way to make adjustments to design when customers want changes.
 SketchList is without a doubt the easiest to use design software I have ever encountered. It only took an hour or so before I semi-mastered the basics. Thanks for a great app.
SketchList works, the learning curve is short. I designed an outside deck extension and used the reports to purchase the material, and had fun doing it.
Very simple to use. The pro version is very complete. The purchase list is useful. In few hours i made one drawing with no design background, Easy to make dimension changes. The option to view your layout with dimension is useful too (shop drawing).
I have been looking for software for my shop for a long time.  You have obviously put significant effort into this product and it looks exactly like what I was hoping to find.  I especially like the ability to generate a cut list.
SketchList is very intuitive. I tried several CAD programs in the past but couldn't stick with them long enough to learn them. Also, SketchList are  top notch. You have a question? Send it and you get an answer fast!
Sketch list is a game changer. It has allowed me to develop my business and be taken seriously in a busy marketplace
SketchList 3D is a fascinating program that allows me to bring my ideas from thought to drawing to finished project. It also forces me to think out the solutions to potential construction problems before they become real constructions problems. I'm very pleased with it.
This is far and away the BEST design software I have ever used. "Building" a project with SketchList 3D is intuitive and incredibly useful. The purchase report and cut list diagrams saved me money by cutting down on waste.
As an IT professional and a hobbyist woodworker, I can say with some authority that this is a well written, intuitive software package. It is a valuable tool for anyone planning a new woodworking project and will certainly save time and prevent costly mistakes during construction.
I'd say it is a woodworker's dream.  What you do in SketchList is what you do on site, in the shop and in your head when you're thinking about working on site and in the shop. OK so it's not exactly the same, but it is the only software I know of that is so directly relevant.
I have to say, your customer service is by far the best that I've found for any company I've dealt with. Thank You.

This is a great application. It did take a while for me to understand it because I was slow to view the videos. I created 2 projects in a week and started building the book shelves yesterday.  These are custom shelves for a little, unused cubby hole in our bedroom.  I am using African Mahogany to match some furniture downstairs – should be beautiful.
I have been using SketchList 3D cabinet design software for many years and I can honestly tell you it is an excellent software product that has excellent customer support.  Without a doubt, every woodworker should be using it.  It is extremely easy to use and has saved me countless hours and dollars in building my projects.
I designed and built an entertainment center out of cherry and SketchList 3D was invaluable throughout the entire process.  Because of the cost of the cherry, I could not afford to make any mistakes in the workshop.  If I was going to make any mistakes, I would rather make them, and then easily correct them, in the software versus the workshop.  After I was done designing, SketchList 3D provided parts and cut lists that made the job a lot easier.
SketchList 3D has many, many features that make designing a project easy, from cloning, to stretching, to shrinking, to mirroring, to 3D.  I especially like the 3D feature which allows you to rotate and zoom into your project and view it from all angles.  This feature is invaluable…you can show your customer or whoever you are making the project for a rendering of what it will look like, giving them the opportunity to make changes prior to starting a project. You can even zoom into the project to see inside.  For example, I could zoom into the entertainment center to see the drawers behind the doors or to verify that the dados for the shelves were placed properly.  I have been a CPA for over 30 years, so needless to say, I am very anal about details.  I know I have pushed the software to it limits and it has handled everything that I could throw at it.
The software is awesome.  It has helped to be able to draw my projects and show the students what drawings are and how to read them.  I love it.  Thanks for the update and the new version.  My old computer died and so I wasn't able to use it until you sent me the key.  Thanks.  I have told many teachers about your product. Hopefully they will find it as useful as I have.  Thanks again and if you need me to vouch to any other people about SketchList let me know.
I thought you would like to see what I created on Sketchlist and then built.  Sketchlist was unbelievable!  Just the optimization of the cuts for the 4×8 sheets of plywood was worth the price.  I was able to give the local wood shop my cutting diagrams and have them do all of that for me. This was especially important as my small basement shop didn't handle large 4×8 sheets easily.  Feel free to use the photos if you like as examples of what can be done with Sketchlist on a first try.
Thanks you for standing with and behind your product to make it the very best out there!  Your relentlessness to move this product forward is really encouraging to see, and experience as a customer.    As a consumer I really appreciate that.  I feel the changes you are talking about in this email is dead on.  It simply take a few hour to wrap your brain around the board orientation, so this new change looks great.
"First of all, Thank you for all of the support.  Very personal and prompt. This is hard to come by these days. With all al the help I have become very familiar with your software and have already gained a client through the different features offered."
"Thanks for your assistance this morning. These days, with all of the automation in everything, it's nice to know that there are still people behind some of these computer screens."
"Your videos were of great help to learn the various facets of adjustments. A few quick questions from the trial version for which I could not find answers.   Your assistance will be greatly appreciated!"
"Thanks for the call and all of your help Friday. I was able to check out the video on the website regarding dimension drawings."
"Thank you for being sooo quick!!"
"Thanks for the prompt response! You are right, the Units are in "pieces" rather than in boards…"
"You have developed the most incredible product.  I have wished for something like this all my woodworking life (40 years or more).  I absolutely love it!  You have a real fan and supporter in me. I'm making sure all my woodworking pals are aware of it. "
"Not sure if you recall, but we spoke last week. Thanks and it was good talking with you last week. I appreciate the personal and friendly customer service."
Bottom line….if you are serious about woodworking and want to make your hobby or profession easier and more profitable, do not hesitate to buy the software.
Join these users with SketchList 3D cabinet design software.