These  video tutorials and how to guides prove to be the fastest way to introduce yourself to woodworking design software.  Be sure to give us feedback, and contact us with your suggestions.
SketchList 3D woodworking design software is the only software in the industry which works the same way on both on MAC  OSX and Windows OS computers.   There is never a need to run compatibility mode software to run SketchList 3D on your Mac.
We are providing professional training services for the users of SketchList 3D furniture software.   With our guidance you become skilled and professional quickly.  We offer weekly on-line group training sessions.   You can also purchase additional individual training sessions.  This is the fast track way to learn.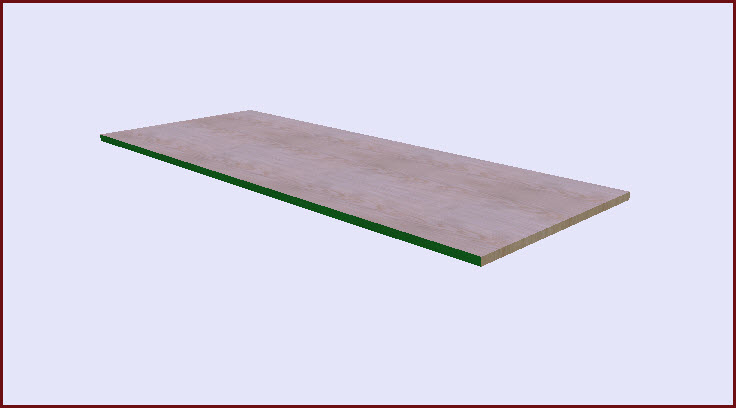 Quick to learn - quicker to use - emphasis on rapid  design…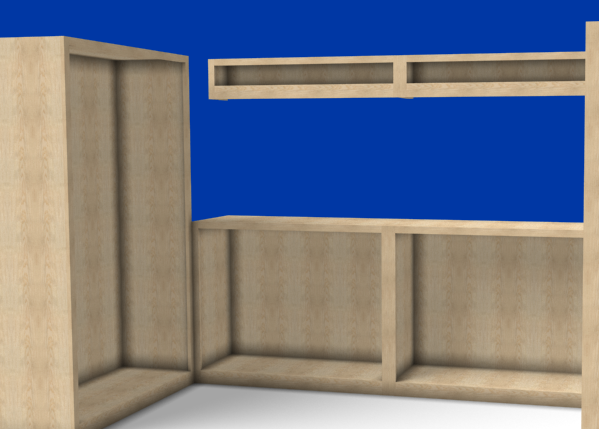 Sometimes you do things like misplace a dado... ...fortunately…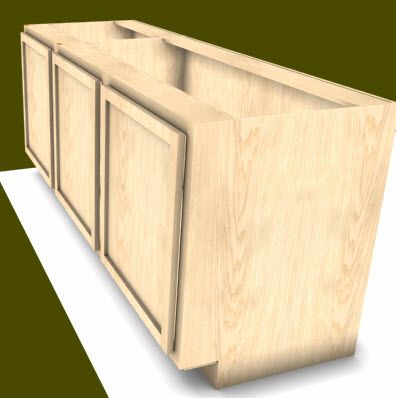 Continuing my cabinets with SketchList 3D kitchen design software In…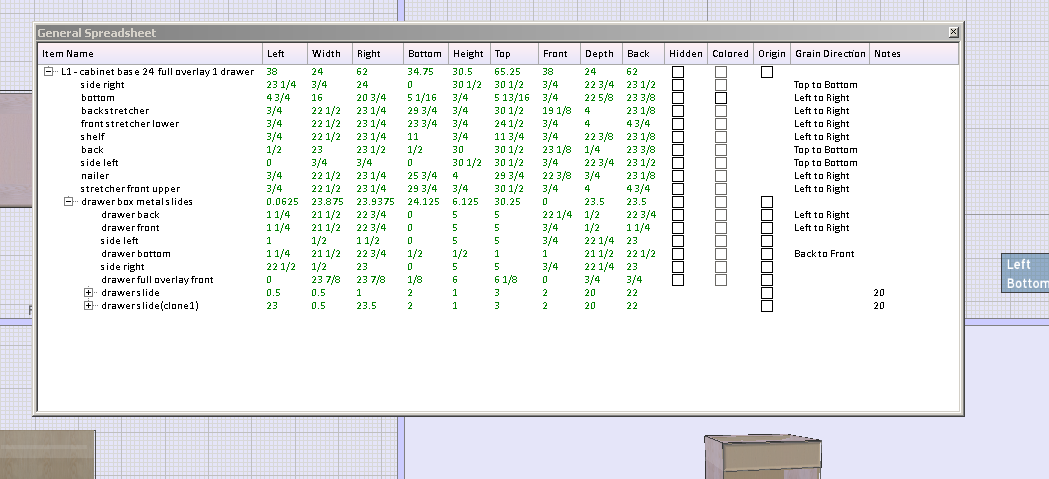 SketchList 3D contains a cabinet calculator excel like function. When…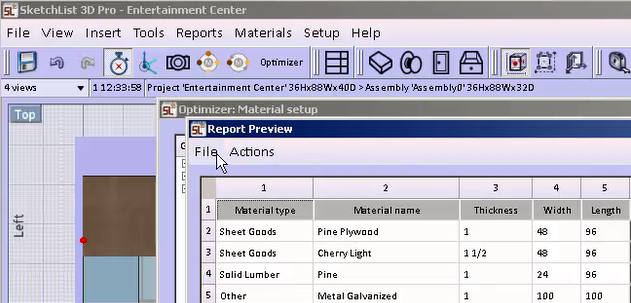 Optimized Material Layout Diagrams and Cut List Reports how to.... A…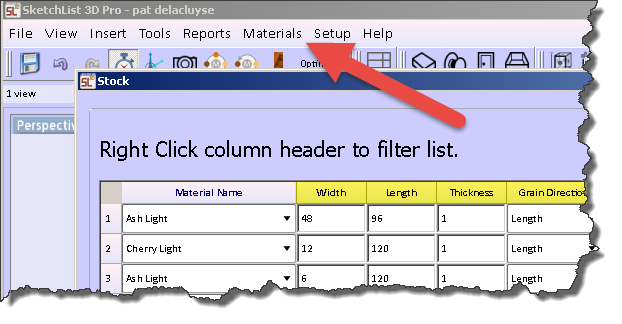 Furniture design software should optimize parts layouts. The…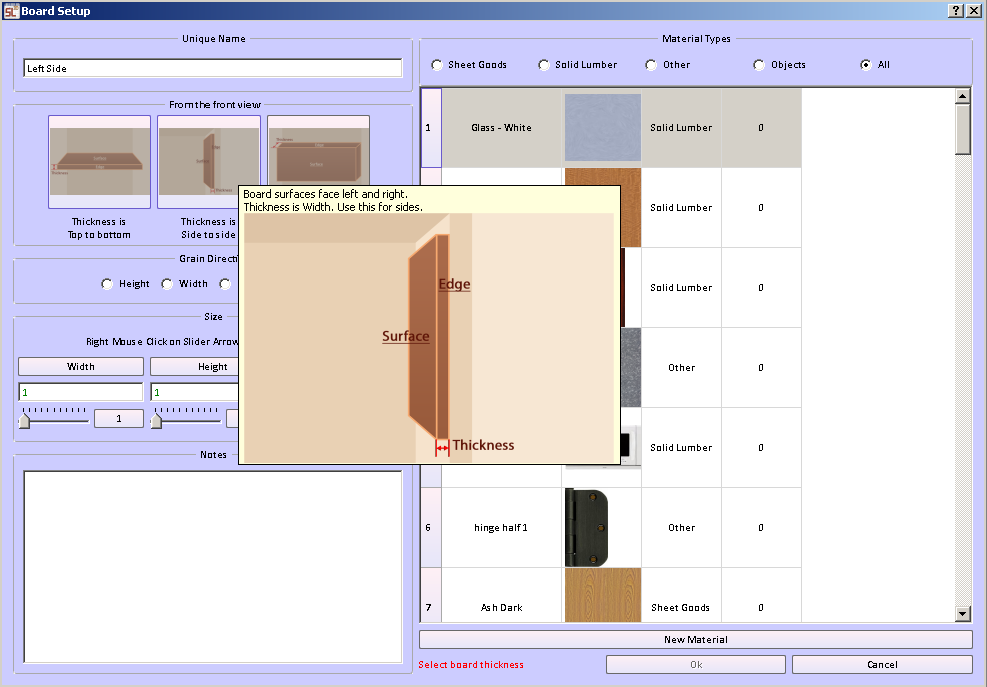 Cabinet Design Software -  Getting started that all important…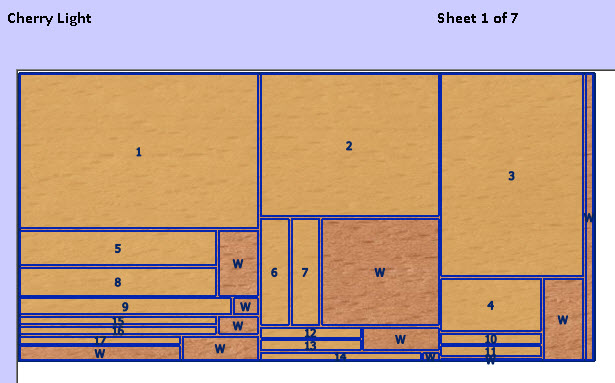 SketchList 3D Cabinet Design Software - Optimizer The…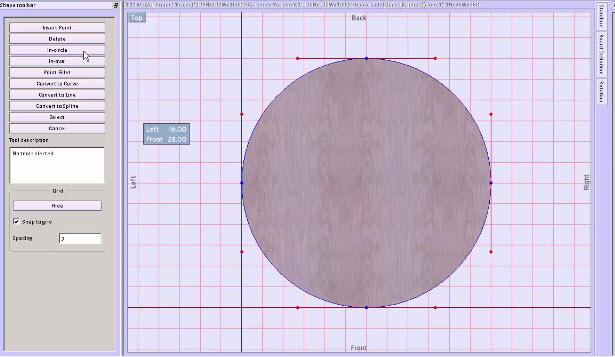 How to use your cabinet design software to shaping boards The…
Woodworking Design Software developed by a woodworker for woodworkers.
I developed SketchList 3D because in my experience the design software on the market failed to meet the needs of woodworkers.
The available woodworking design software was difficult to learn and use.
One magazine reviewed CAD programs and the author said with many of those he tried he couldn't figure out how to draw a line
I wanted design software as the backbone of an integrated design process that generated a parts list, shop drawings, calculated material costs, and even laid out parts on the materials for the project.
I thought that the design must be integrated, so that changing one element would change everything related accordingly.
Woodworking functions should be built into the design process. For example if I wanted to put a tenon on the end of the board, I would just click the end of the board and a button labeled joint and it appears properly sized.
In addition, SketchList 3D was to be easy to learn and use, and allow you to design your projects quickly.
SketchList 3D accomplished all of these goals.