January 4, 2016
Design software for pergolas and sheds.
Design software for pergolas and sheds.
Every once in a while someone wants design software for pergolas and sheds.  And based on what I have seen of their use of SketchList 3D I'd say it worked out well for them.   Several years back we had a user design a really large public bike storage shed with a huge amount of detail in terms of bikes racks and such.   As much as I liked that project – this next one is just the coolest application I've seen in a while.
This is from the email that was sent to me.
"Hi Dave, I am a carpenter and I build Pergolas, Arbors, Gazebos for a young and expanding company. What we are looking for is  new designs, that are easy and quick to build. With SketchList I have been playing around with a bunch of different ideas  I will attach some of these renderings. It is a lot of fun building these structures. I have learned a lot in the first month and would like to continue, but my trial period ended. YOU HAVE AN EXCELLENT PROGRAM, EXACTLY  WHAT WE NEED.  Thanks for the free trial."
Now he did this during his 30 day trail!  Download – installed – learned – and designed.  Take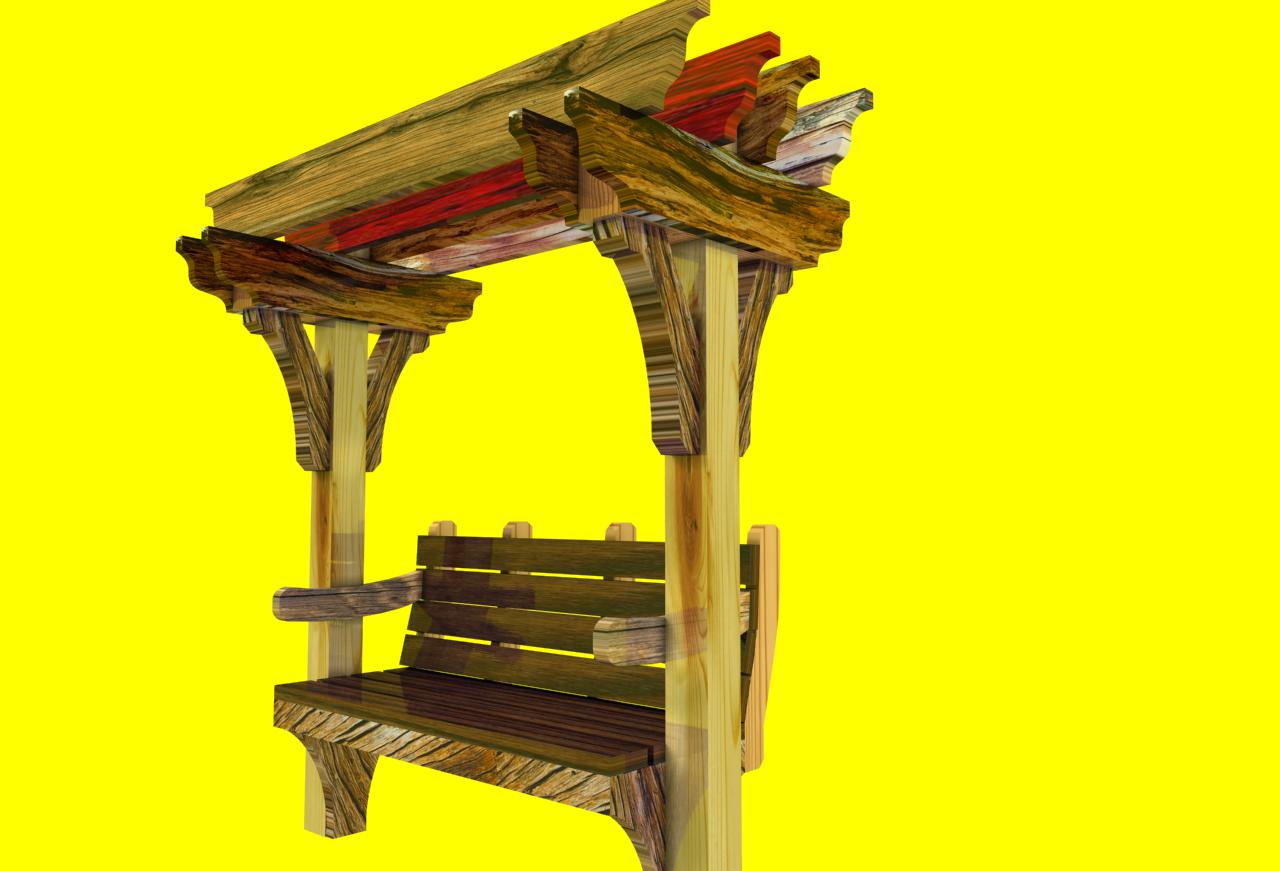 a look at what he did.
How about those wood grains and textures?  You can import any grain image that you have.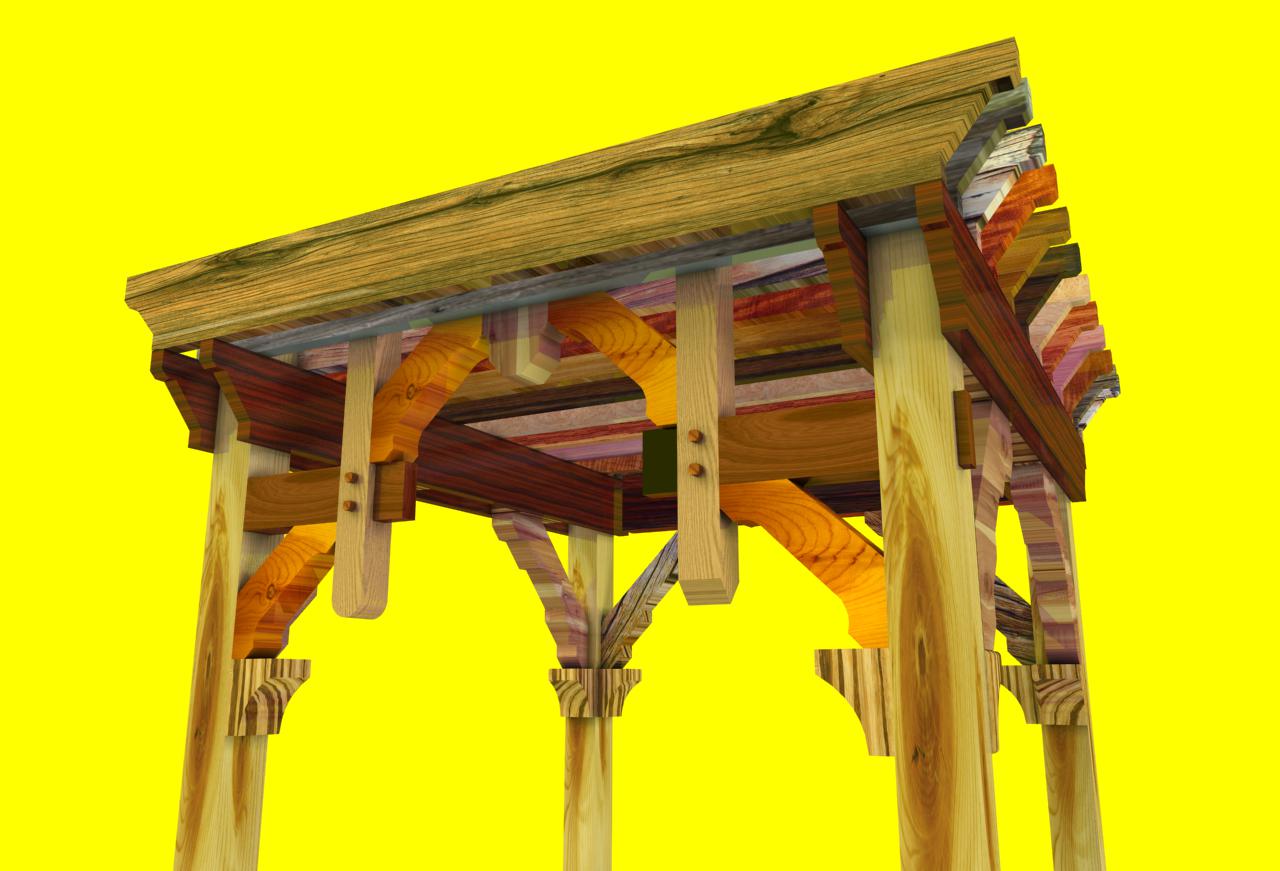 Shaping the various parts to show the details.  Nice work!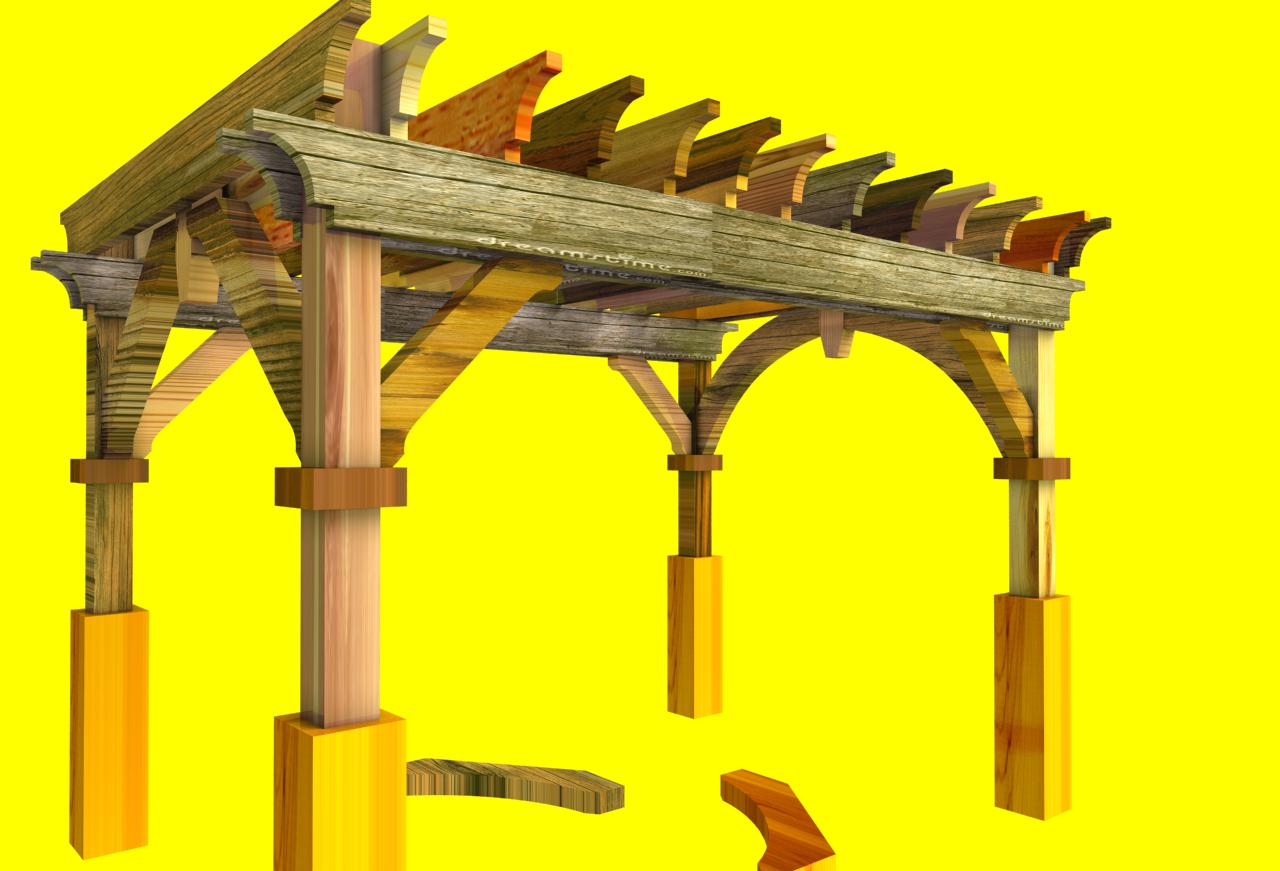 What is not shown – but apparent – is the use of cloning parts and rotating and moving them to where they are needed.  A great time saver.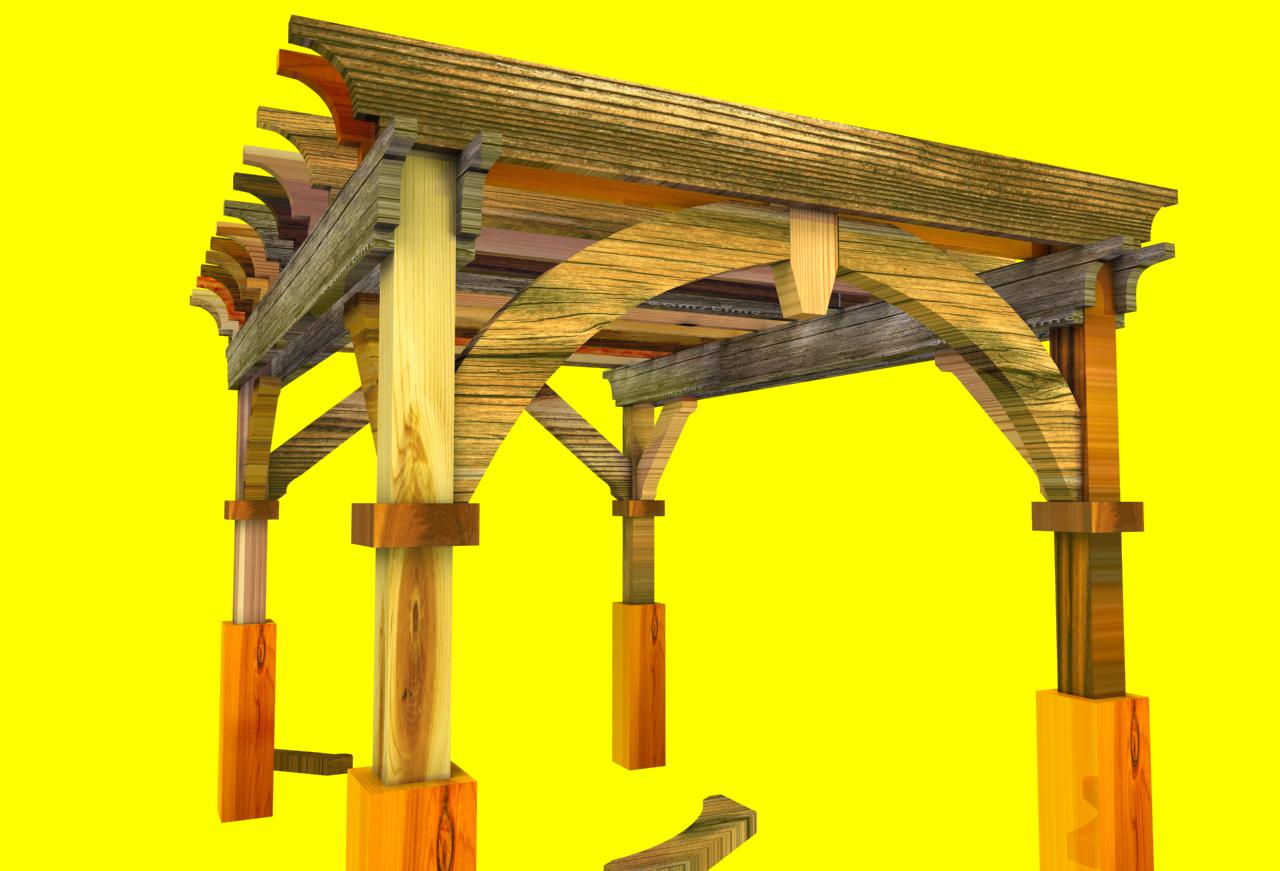 The arches are really a nice touch.
But last but not least – check out the sign and the wooden pegs.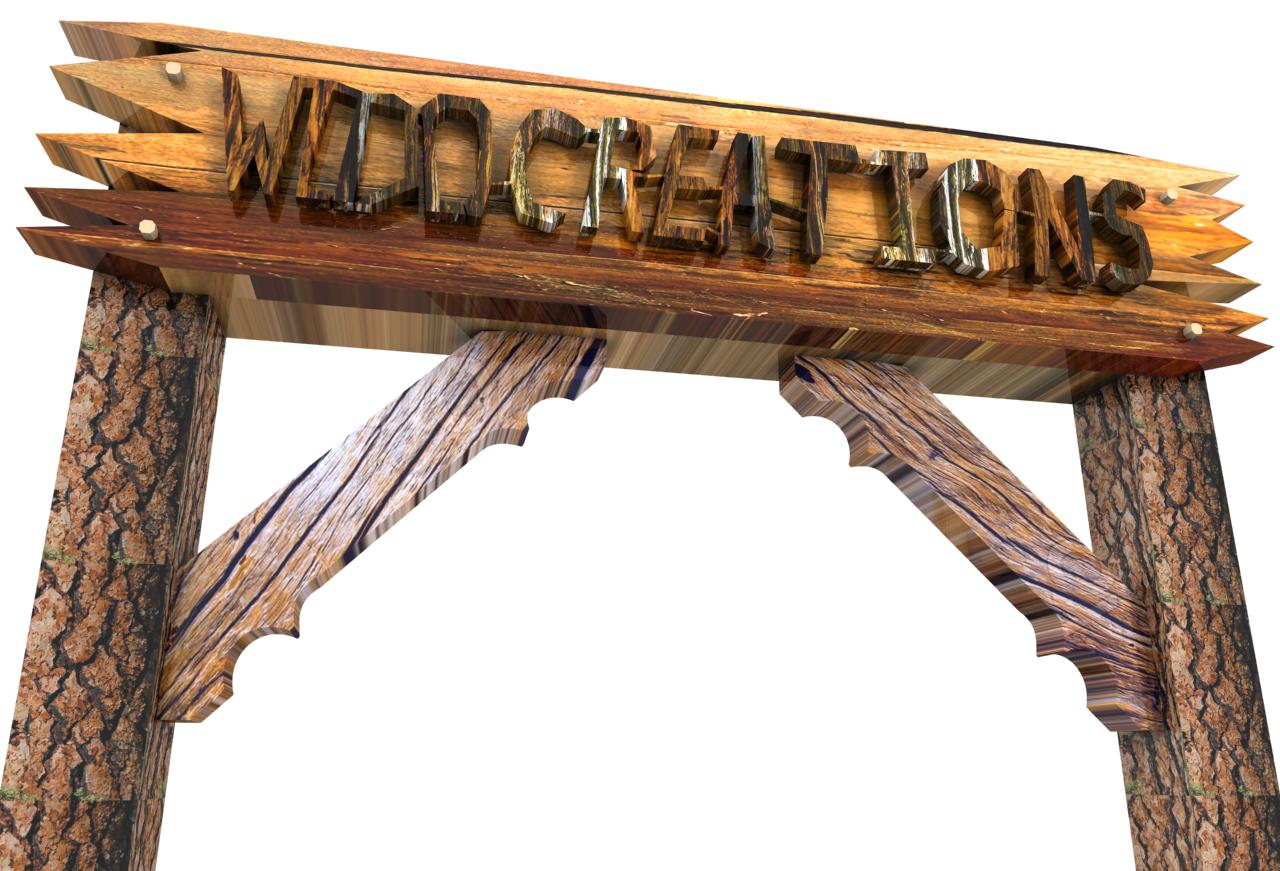 So – the next time someone says that SketchList 3D is only for cabinet makers – well I'd say this design proves them very wrong.
SketchList 3D is used for you to express your designs and communicate them to your potential customers using beautiful images.  Along the way you save plenty of time and effort.
Thanks for sharing with all of us.