March 1, 2022
Outdoor furniture design can be profitable.
Outdoor furniture design can be profitable.

Looking to make a fast $5,000?  Aren't we all.  This SketchList 3d user created this double grill, portable, leveling, and beautiful outdoor unit with his outdoor furniture design software.  This article will take you through the step-by-step process he used to make his idea a reality.  Now he has other people asking that question all craft makers like to hear:  "Can you make me one?  Can you make it deeper for my desk?"  The good news is he has the plans all ready to go – with some slight modifications.  No problem.
The real ideas are these.
It would have been difficult to impossible to sell this job with pencil and paper.
Having the outdoor furniture design software allowed him to tweak and modify the structure many times until he got it right.  And without spending a dime for materials.
Let's take a better look at his work.
Beyond the beauty of this unit is the thought that went into how it's used on the patio or deck.  The casters on the leg bottoms are heavy-duty industrial wheels that will roll on just about any surface.  Even across the lawn, I'd say.  Notice the handles at the top of the legs.  They allow adjusting in any direction.  No worry about hot grease running off the edge onto your nice deck.
Now that you mention rolling across the lawn or patio – is it strong enough for that?  Yep.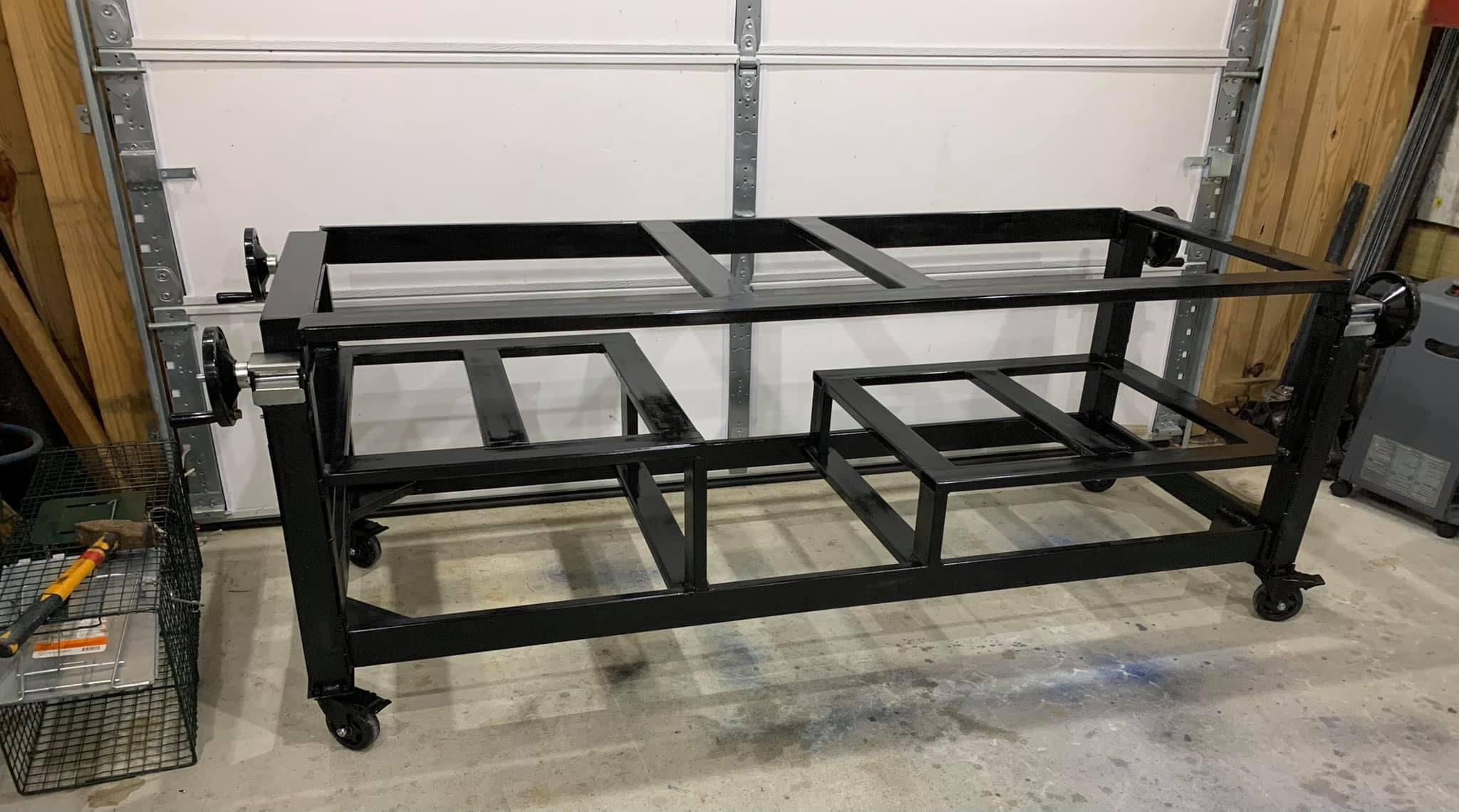 This shot gives you a feel of the rugged nature of the design.  And while this steelwork isn't wood – it was all designed in SketchList 3D used as outdoor furniture design software.  You can better appreciate the adjusting handles and caster wheels from this view as well.
Outdoor furniture design.  Is woodwork involved?
There are three slide-out storage drawers.  While in SketchList 3D he designed the left drawer and used the Clone and Mirror function to copy and position the right drawer in one click.  As you can see the center pullout has sloping sideboards to give better access to the charcoal stored in it.
This brings us to the SketchList 3D model he created.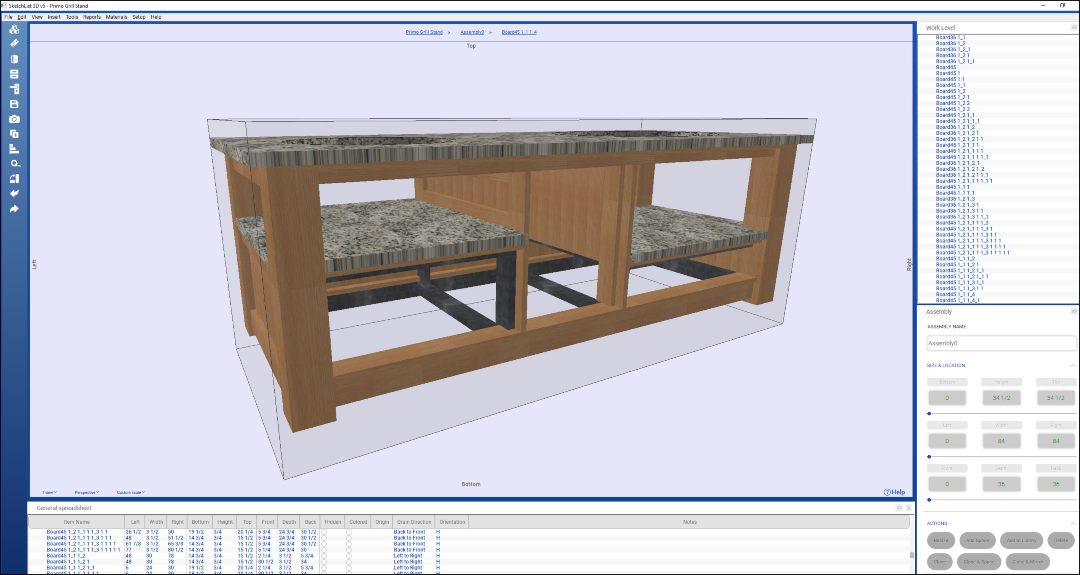 And you might see the outdoor furniture design project is a winner on so many levels.
First, he really enjoyed thinking it up, laying it out, and showing it to his customer, friends, and family.
Then he got to make it using carefully thought out drawings and cut lists – using many of his shop skills.
Finally – he got paid for all of this.