Read how a kitchen cabinet image helps sell a kitchen job.
If picture is worth a lots of words,  a proposal with  a kitchen cabinet image brings in the bacon.  Read these emails from  SketchList 3D users who found that out themselves.
"I got the order thanks to my craftsmanship & Sketchlist 3D! They told me they couldn't believe how fast I produced Concept drawings of their new kitchen. They told me the other contractor had come back to see them. He had a pencil drawing of their new kitchen.  They told him they were all set. I will do the final  kitchen in the next 2-3 weeks, including  the island. After I complete that I can send it to you. Take care and talk soon."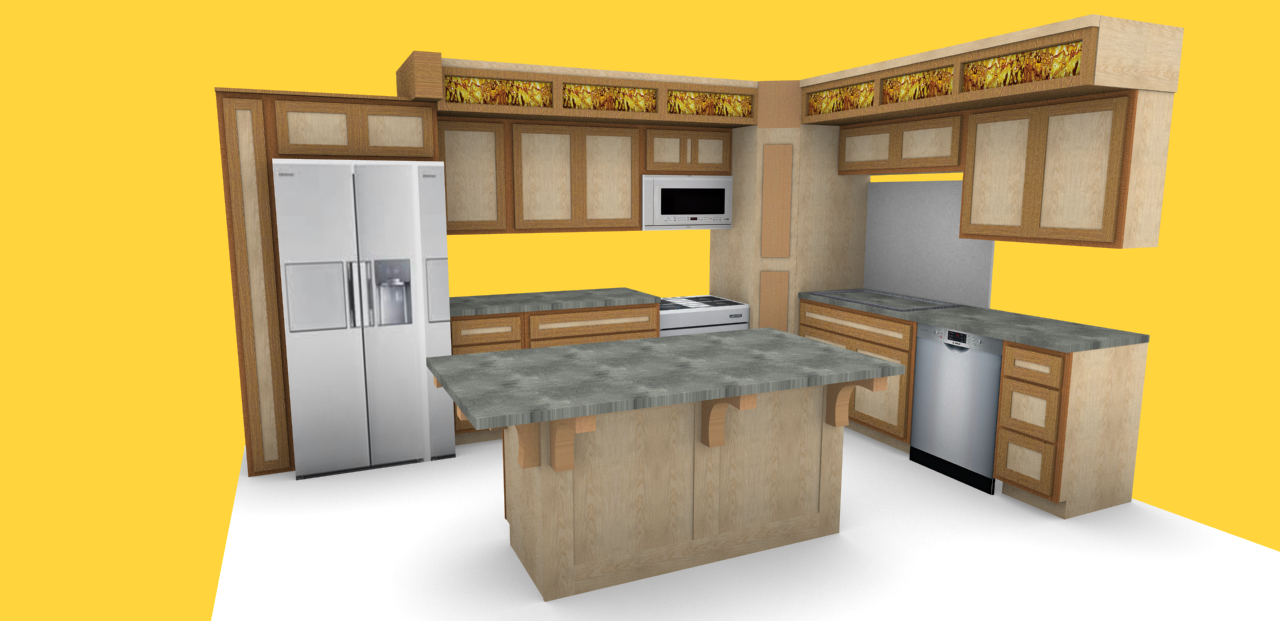 Over the past 12 months this shop sold a lot of new jobs using SketchList 3D.
Another shop owner wrote us that he is "Starting to get the hang of SketchList.  I just got the go ahead on a couple orders where I used your software for renderings. They said they "loved" the look."
The next image of an island demonstrates the type of details possible.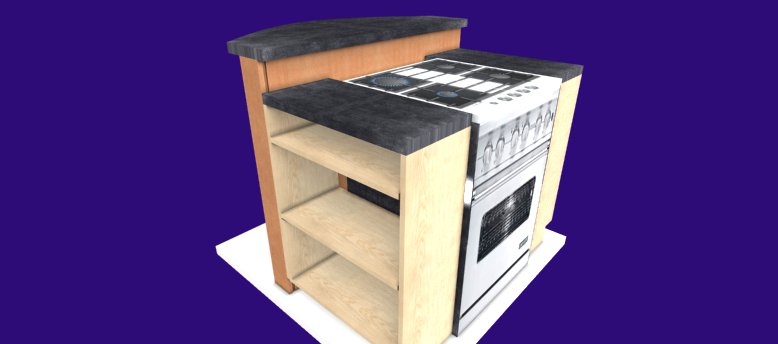 If your want someone to pay you make a project for their home, office, or store they need assurance what you deliver meets their expectations.   Paper and pencil won't do that.  Everyone knows that.
And we will work with you to bring SketchList 3D into your business so you product a high quality kitchen cabinet image for your proposals.   More than that working together we train you to start producing the necessary kitchen cabinet image needed to win jobs in the shortest possible time.