June 16, 2022
Woodworking Design Software – Unlikely Inspirations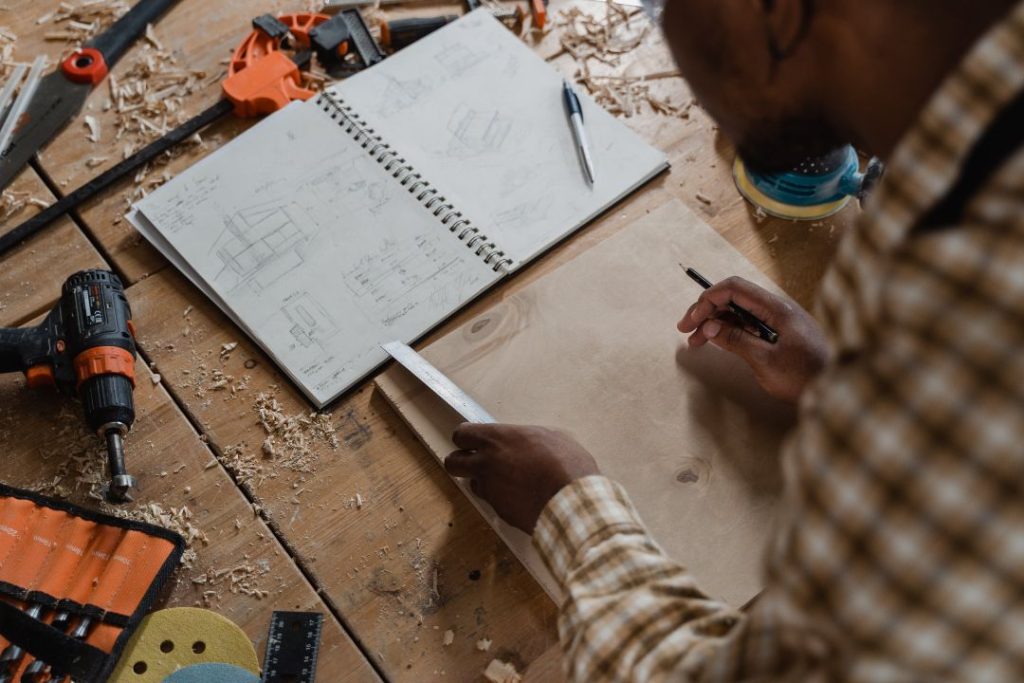 Unlike in years past, when working with wood was unfairly categorized as an outdated or niche hobby, woodworking today has become an endeavor highly appreciated by the mainstream, now gaining interest due to new woodworking design software. In fact, reports over the last two years reveal that more millennials and older Gen-Zers have been picking up the trade. And at the same time, we've seen demand for customized (versus mass-produced) woodworking products soar. Consequently, a job outlook report from the U.S. Bureau of Labor Statistics shows that over 28,000 woodworking openings are expected to become available annually over the course of the current decade. This demand equates to overall employment growth of 8% for new and experienced woodworkers. Thus, for the foreseeable future, those in woodworking can enjoy a bustling and potentially lucrative market!
While woodworkers won't have to worry about a lack of demand though, they'll still have to find ways to set their work apart in such a competitive market –– and that means avoiding creative blocks. These are inevitable from time to time, and whether they'd like to admit it or not, even the most passionate and talented woodworkers sometimes face a need for inspiration. If this describes you, and you're currently facing a drought of creative woodworking ideas, here are some unlikely but highly effective sources to check out for inspiration:
Graphic Design
Graphic design is a powerful medium that many artists and designers use today. As a craft that relies on visual creativity, skill, and cutting-edge tools, graphic design is responsible for some of today's most captivating designs and illustrations. For woodworkers, specifically, graphic design can provide a muse of sorts given that many graphic design elements are rooted in 3D imagery and geometric figures. For instance, fans of Japanese Kumiko woodworking will find many similar elements in graphic design's symmetrical elements. Furthermore, graphic design can also be useful for woodworkers looking to enhance their understanding of form, balance, and scale.
As discussed in a Maryville University article on graphic designer tools, some of the most common must-haves in graphic design include interactive screen devices and woodworking design software. This is because they make it relatively easy to make 3D designs, create intricate patterns, and render true-to-scale projections. For woodworkers, this means that these tools can be useful in experimenting with different forms, silhouettes, and even techniques that would be hard to visualize otherwise.
Today, it's not surprising that many local graphic designers pursue woodworking as a hobby, too. Next time you want to get a better grasp of design and 3D ideation, perhaps graphic design can spark your imagination.
Local Stores
Inspiration is literally all around us, and often in places we frequent most. Accordingly, as mentioned in our previous post on "Furniture Designing Software", one great way to get over a creative block is to simply visit your local farmers' market or grocery store. By doing so, you can find inspiring colors, silhouettes, and ideas that rooted in your own surroundings.  Visiting your local stores allows you to see what items they may need, and what they seem to like. In this way, this particular search for inspiration doubles as market research on how likely a project of yours is to sell locally.
Sometimes a casual walk through the markets really can result in the most unique and productive ideas.  But keep an open mind.
Internet Forums
Not to be confused with chat rooms (wherein many woodworkers share ideas in real-time), a PCMag introduction to internet forums explains that these are closer to permanent, reviewable discussion groups. Often a specific topic dominates the forum. And users can be anonymous or use pseudonyms (which sometimes means they'll share ideas more freely). Now, it's true that internet forums for woodworking are often more aligned toward problem-solving or giving tips. However, if you do some digging, you can also find forums in which participants share their muses.  This includes their latest works, and even project trends. Find them on Google Groups or Reddit.
Ultimately, the main benefit of using forums for inspiration is that you're gathering information from fellow enthusiasts. Thus, any ideas you borrow assure rooting existing woodworking interests. This means you're more likely to draw inspiration for a feasible, interesting, and ultimately successful project.  And then you can use woodworking design software to move your idea to reality.
Celebrities
Celebrities are more than just entertainers. Often, they can be fellow craftspeople too! A-listers like Nick Offerman, William H. Macy, David Lynch, and Daniel Day-Lewis, known longtime woodworkers, are always happy to talk about their craft.  Indeed, Macy, Lynch, and Offerman even have their own woodworking shops. Offerman, perhaps the most famous of the bunch, has also gone so far as to write a book on woodworking.
Because these celebrities are such avid woodworkers themselves, they're also keen to post about their projects on social media. It may help spark your own creativity.  Take a peek at these posts, and see what these famous figures are up to.
With your social media account, consider following their accounts on other platforms so you're always privy to their creations.  You might even share some of your own and see if they'll give you some feedback!
Experiencing a creative block is unavoidable for any craftsperson. Fortunately, though, there are countless sources of inspiration around us.
By exploring these sources of inspiration, and using woodworking design software, you can unblock creativity, stimulating your unique ideas.
Written by Dionne Ezra for sketchlist.com